The ALGE Tennis Score Board is constructed using a number of portable modules, which means that it is suitable for mobile use.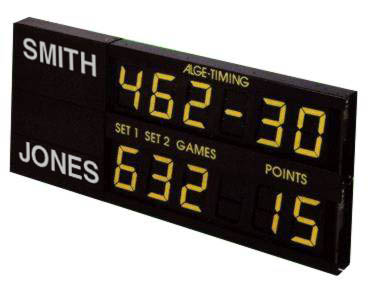 The handy Timy or Comet terminal is used to input the score. All tennis scoring rules are in the program, this has the advantage that the operator must only input the point for the correct player.

The ALGE Tennis Score Board is also available with power pack (built in NiCd batteries and charger). This means that you can operate the score board for at least a day before you have to recharging it.
Alternative you can use also the ALGE TED Radio to transmit the data between terminal Comet and score board. This is a big advantage if you have a long distances and no fixed cabling.

ALGE Tennis Score Boards are available in different configurations and sizes: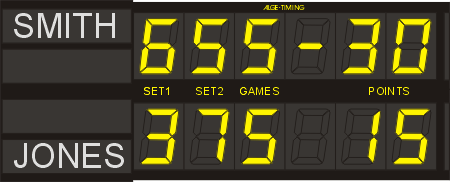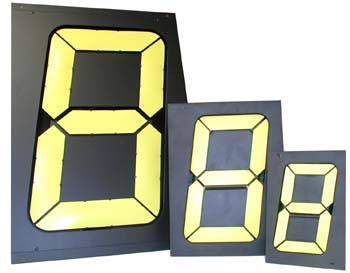 15 cm (6 inch) Digit - reading distance about 60 m (200 ft)
25 cm (10 inch) Digit - reading distance about 100 m (330 ft)
45 cm (17 inch) Digit - reading distance about 150 m (500 ft)